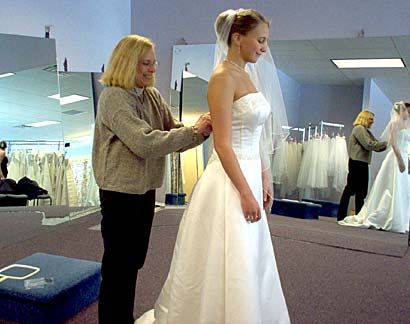 Pam King has been providing alterations for over 25 years. Beginning with basic alterations and designing patterns for women's and children's apparel, to private designs: Pam has the experience you need for your alterations.

Pam received her degree in Fashion Design from the Ray Vogue School of Design (Chicago). Her professional achievements include:
Freelance designer for private clientele
Wardrobe Assistant for Bob Mackie
Wardrobe Assistant for Noriko
Wardrobe Assistant for Bonwin Teller
Wardrobe Assistant for Marshall Field's Bridal Shows
In addition to bridal attire, Pam provides custom costume apparel for theatre as well as children's Halloween costumes. Of course, your every day alterations are always welcome at Alterations & Beyond.